Billiard Cloth Options
At Everything Billiards & Spas, we offer only the highest quality pool table felt. Designed to last. Manufactured to meet YOUR needs.
*Please note that felt colors shown are a representation only and are not exact, due to variation from screen to screen.
We highly recommend that you stop by our showroom to look at samples before making a final decision. Other options may be available, including custom felt - Contact Us for additional help should you have any questions or not see the color or type of felt you prefer. Read our blog for more information about pool table felt types and care.

21 oz Blended Wool - Most Common for Recreational Home Use
Not only does this felt play great, but it's well-priced, so it won't break the bank! Our standard felt, Championship Invitational is a mix of 75% wool and 25% nylon, and it plays just right - not too fast, not too slow. Bathed in Teflon to help protect from stains, this is the perfect felt for recreational use, and of the most sold billiard fabrics today.
Red
Burgundy
Wine
Aztec
Brick
Golden
Khaki
Camel
Taupe
Brown
English Green
Championship Green
Dark Green
Bottle Green
Olive
Basic Green
Electric Blue
Euro Blue
Navy
Purple
Black
Brite Pink
Brite Red
Brite Orange
Brite Gold
Brite Blue
24 oz Worsted Wool - Perfect for Beginners & Pros Alike
This high-thread count worsted wool felt features an anti-pill design, anti-fade feature, and is truly stain-resistant, making this our most popular upgrade! Durable and long-lasting, Hainsworth cloth has been specifically designed to ensure your table plays at the highest level for many years to come. Looking to recover your Snooker table? Hainsworth is manufactured in England, and their specialty Snooker cloth is the perfect choice for serious players.

Red
Burgundy

Wine
Mahogany
Sage
Standard Green
Tournament Green
Dark Green
Spruce

Olive
Cadet Blue
Euro Blue
Marine Blue
Banker's Gray
Charcoal

Black
Khaki
Taupe
Camel
Mocha
24 oz Worsted Wool Cloth - The Felt of Champions
Why Simonis? Simonis is the truest playing cloth; this means that it will provide the best play possible on any table. Billiards balls never touch the slate or the rubber, they only touch the cloth, making the felt the most functionally vital aspect of the table and game. With over 3 centuries of experience, Simonis offers the truest play coupled with strong worsted thread construction and a high thread count that resists tearing, scuffing, spills, and abuse. This is the perfect felt for both tournament players and families and the only choice for professionals. Carom and Snooker fabric available as well.
Red
Burgundy
Wine
English Green
Simonis Green
Dark Green
Blue Green
Spruce
Olive
Powder Blue
Tournament Blue
Electric Blue
Royal Blue
Petroleum Blue
Marine Blue
Gray
Slate Gray
Black
Gold
Camel
Mocha
Espresso
Orange
Burnt Orange
Fuchsia
Chartreuse
Purple
HBS Logo Billiard Cloth
24 oz Worsted Wool - Not only unique, but plays great too!
Looking to set your pool table apart from the others? Look no further than our Holland Barstool Logo Billiard Cloth, manufactured on Hainsworth Elite Pro of England with over 225 years of experience. Rest assured that you're getting the very best for your table. The logo itself is woven right into the fabric to ensure ball play is not compromised. *Other styles may be available - Contact Us if you're looking for a specific logo.
MILITARY & MISCELLANEOUS
Corvette
Indian Motorcycles – Headdress 1
Indian Motorcycles – Headdress 2
Indian Motorcycles – Script
Jim Beam Bourbon
Military – POW-MIA
Military – U.S. Army
Military – U.S. Air Force 1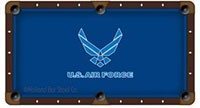 Military – U.S. Air Force 2
Military – U.S. Coast Guard
Military – U.S. Marine Corps
Military – U.S. Navy
COLLEGES & UNIVERSITIES
University of Alabama
Appalachian State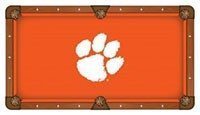 Clemson University
Eastern Carolina University
University of Florida
Florida State University
Georgetown University
University of Georgia
Georgia Tech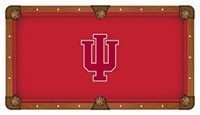 Indiana University
University of Kansas
University of Kentucky
Louisiana State University
University of Louisville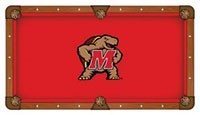 University of Maryland
University of Miami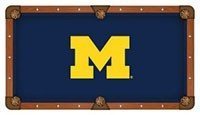 University of Michigan
University of Mississippi
North Carolina State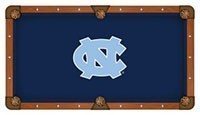 University of North Carolina
University of Notre Dame
Ohio State University
University of South Carolina
Syracuse University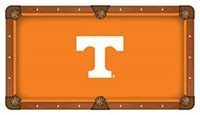 University of Tennessee
Texas A&M
US Military Academy
US Naval Academy
University of Virginia
Virginia Military Institute
Virginia Tech
Wake Forest University
NHL
Anaheim Ducks
Arizona Coyotes
Boston Bruins
Buffalo Sabres
Calgary Flames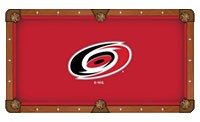 Carolina Hurricanes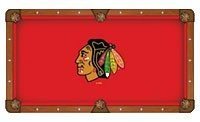 Chicago Blackhawks
Colorado Avalanches
Columbus Blue Jackets
Dallas Stars
Detroit Red Wings
Edmonton Oilers
Florida Panthers
LA Kings
Minnesota Wild
Montreal Canadiens
Nashville Predators
New Jersey Devils
New York Islanders
New York Rangers
Ottowa Senators
Philadelphia Flyers
Pittsburgh Penguins
San Jose Sharks
St. Louis Blues
Tampa Bay Lightning
Toronto Maple Leafs
Vancouver Canucks
Washington Capitals
Winnipeg Jets