California House Finish Options
California House designs and manufactures the finest luxury game room and home entertainment furniture. All products are custom-built to order in Sacramento, California, using premium hardwoods and materials. Want to fill your game room with an entire collection? California House offers matching cabinet styles on pool tables, shuffleboard tables, pub tables, and poker tables, and will finish all products together, ensuring that you end up with a matching suite in your man cave! They'll even finish match existing furniture with a custom finish - we're happy to consult with you on finish and distressing options.
*Please note that finish samples shown are a representation only and are not exact, due to variation from screen to screen.
We highly recommend that you stop by our showroom to look at samples before making a final decision. Other options may be available, including custom finishes - Contact Us for additional help should you have any questions or not see the finish you prefer.
So many to choose from!
*Premium finishes incur a 15-35% upcharge. Products manufactured on Walnut incur a 125% upcharge.
Lager on Maple
Distressed & Glazed Lager on Maple*
Caramel on Maple
Distressed & Glazed Caramel on Maple*
Medium Brown on Maple
Distressed & Glazed Medium Brown on Maple*
Tobacco on Maple
Distressed & Glazed Tobacco on Maple*
Old English on Maple*
Old Pecan on Maple*
Umber on Maple
Distressed & Glazed Umber on Maple*
Coffee on Maple
Distressed & Glazed Coffee on Maple*
Smoke on Maple
Distressed & Glazed Smoke on Maple*
London on Maple
Distressed & Glazed London on Maple*
Onyx on Maple
Dark Oak*
Distressed & Glazed Dark Oak*
Designer Grey on Oak*
Distressed & Glazed Designer Grey on Oak*
Natural Walnut*
Black Tea on Walnut*
Upholstery Fabric Options
Above And Beyond Coffee
Above And Beyond Hemp
Acacia Barley
Acacia Linen
Adele Ocean
Adele Sand
Avanti Black
Avanti Bronze
Avanti Grey
Avanti Navy
Avanti Pecan
Avanti White
Banter Admiral
Barcelona Paisley
Bennett Oak
Bois Driftwood
Bossanova Moonlight
Brewer Oatmeal
Brockston Onyx
Charlotte Birch
Chaucer Mocha
Congo Camel
Cullen Tiger Eye
Current Grey
Dapper Delft
Develop Teak
Dundee Mallard
Elementary Linen
Enigma Quartz
Equilateral Ash
Finn Ink
Gidgette Charcoal
Harry Neptune
Hector Creme
Hefner Ebony
Hex Gravel
Hidden Lines Gray
Hidden Lines Navy
High Garden Charcoal
High Garden Sand
High Garden Shadow
Horizon Smoke
Impromptu Charcoal
Iron Gate Tahitian
Jagger Oyster
Jagger Rattan
Jamaica Island Breeze
Jared Falcon
Jive Bittersweet
Katrina Slate
Kingsley Antique
Lane Driftwood
Lansing Driftwood
Lansing Laurel
Lenox Black
Lenox Saddle
Lenox Vintage
Leo Citron
Levante Black
Lydia Bark
MacGill Starry
Madison Paprika
Marie Silver
Midway Charcoal
Motion Oyster
Mykonos Char
Nature Andes
Newcastle Bone
Newcastle Grey
Newcastle Slate
Odyssey Onyx
Odyssey Pewter
Paradiso Fathom
Paradox Graphite
Passion Black
Passion Brick
Passion Chocolate
Passion Grey
Passion Khaki
Passion Navy
Passion Olive
Passion Peat
Passion Rust
Passion Wine
Pathway Silver
Promise Oyster
Prudence Marigold
Quincy Copper
Ravine Mercury
Ravine Sparrow
Robbins Fog
Sandia Brandy
Sandia Sand
Sheeran Pewter
Shift Toffee
Shift Walnut
Squared Mushroom
Squared Vanilla
Stories Onyx
Strata Black
Strata Brown
Strata Grey
Strata Khaki
Surface Charcoal
Tamarack Granite
Tamarack Teak
Tamarack Turquoise
Tamarack Wheat
Teddy Camel
Tribeca Buff
Tribeca Chocolate
Trixie Cement
Weave Ink
Windsor Delft
Woolco Taupe
Sunbrella Abbott Char
Sunbrella Chapman Char
Sunbrella Checkered Charcoal
Sunbrella Escapade Electro
Sunbrella Flagship Alpaca
Sunbrella Heritage Ash
Sunbrella Heritage Char
Sunbrella Heritage Granite
Sunbrella Posh Charcoal
Sunbrella Rochelle Bleu
Leather Options
Bentley Cinnamon
Bentley Dark Tan
Bentley Spice
Brompton Chocolate
Brompton Cognac
Cartier Blue Moon
Cartier Ivory
Cowboy Black
Cowboy Chocolate
Cowboy Cognac
Dolomite Ash
Dolomite Bourbon
Dolomite Chestnut
Dolomite Oxblood
Laguna Chaps
Laguna Ranch
Lonestar Black
Lonestar Blue
Lonestar Burgundy
Lonestar Green
Pepe
Decorative Options
Antique Brass Ball Caster
Antique Brass Twin Wheel Caster
Black Twin Wheel Caster
Brushed Nickel Twin Wheel Caster
Footplates
Cupholders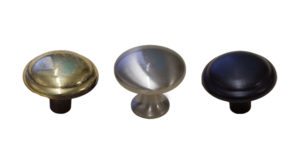 Standard Knobs
HK01 Knobs
HK02 Knobs
HP01 Pulls
HP02 Pulls
HP03 Pulls
Brushed Nickel Nails
French Antique Nails
Bronze Renaissance Nails
Hammered Oxford Nails
Hammered Nickel Nails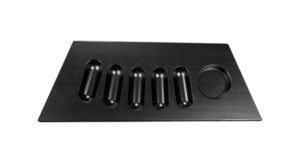 Chip Slot Example
Wallet Tray Example
Hybrid Tray Example